Russ & Laurel
Youngstrom
A MESSAGE THAT SAVES LIVES
Safety Advocates × Keynote speakers
"Our mission is to make just one worker out of each audience think twice, instead of doing something unsafe."
Russ is a work-related paraplegic. He and his wife, Laurel, travel across the country, sharing their story with audiences from all industries. Their message is that a split-second decision can change not only a workers' life, but also the lives of their families, forever.
Russ explains his habits and the circumstances that led up to his accident, twenty-three years ago, the accident itself, and the physical and emotional consequences of his split-second decision. Laurel explains what it was like to receive "the phone call," and how one careless act has affected every aspect of their lives.
Hopefully, people will listen...
audience Reactions
"I should be where you are."
"I've been lucky all these years."
"I've done the same thing, and never thought about it."
"I was about to quit our safety committee, until I heard you guys speak today."
"I fell, and was fortunate enough to have something cushion my fall."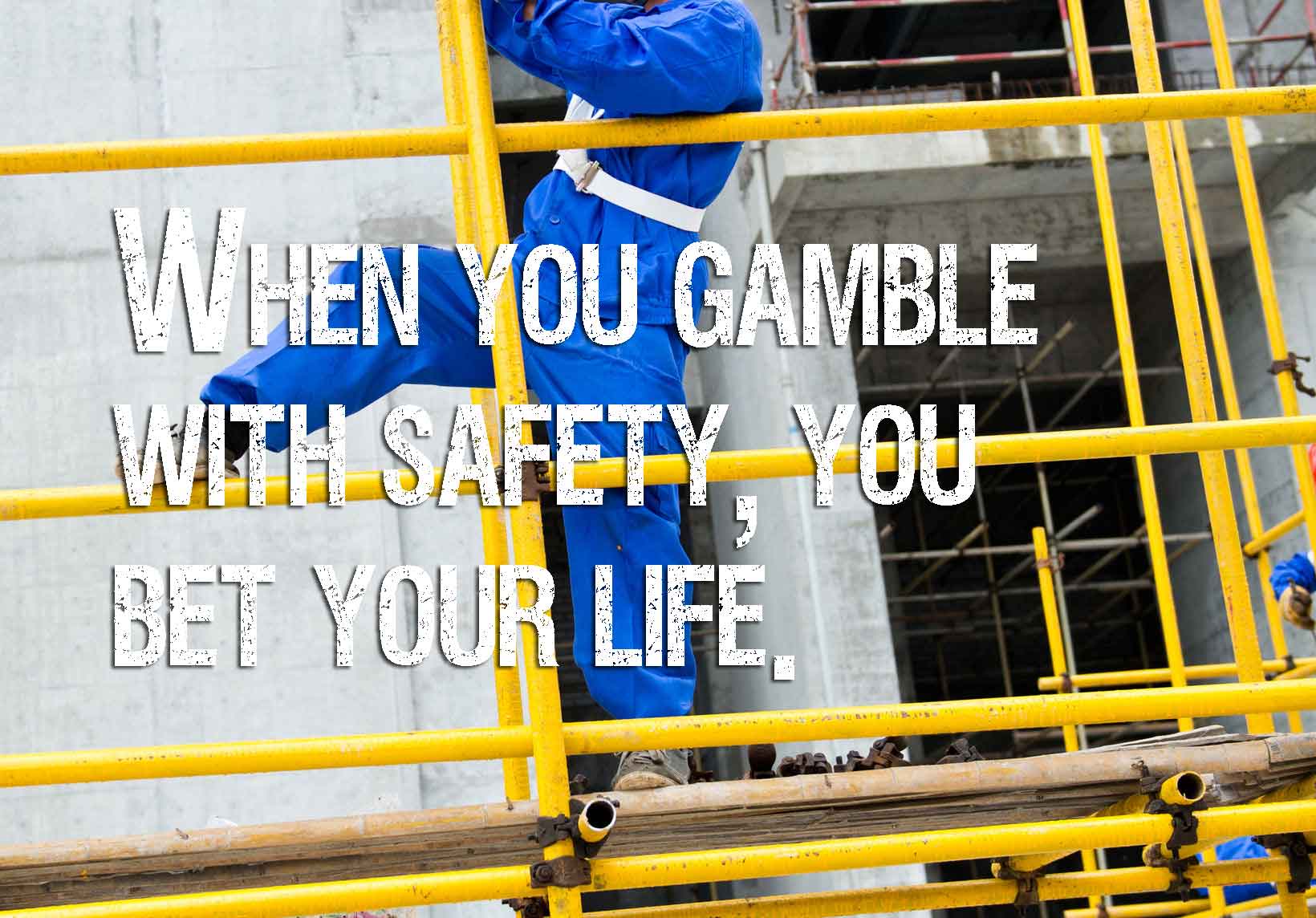 Russ Youngstrom grew up in the Puget Sound area. He enjoyed pheasant and chukar hunting, fishing, and riding his motorcycle. He describes himself as a "risk taker."
"I was always the first one to see how far up I could climb a tree, try the new neighborhood bicycle jump, or dive off a cliff into a river."
As a young adult, he worked in maintenance at the Space Needle, where he met Laurel, a hostess at the restaurant. They shared a love of adventure and the outdoors, and enjoyed fishing, hiking, and riding Russ' motorcycle. In 1991, they were married in a hot air balloon, several months after their first date. Russ took a job with a painting company, and Laurel continued working in the restaurant business, as well as her job in geriatric recreation.
In 1993, they had a son, Spencer. Just two years later, in 1995, Laurel was working in a nursing home when she got "the phone call."
CORPORATIONS
--------------------
Amazon • WA
Baugh Construction • WA
Balfour Beatty • WA, CA, NC, TX, D.C., MD
Bear Communications • KS
BNBuilders • WA
BP • WA
Centimark Roofing • WA
Chicago Bridge & Iron • WA
COSCO Fire • WA
DE Harvey Builders • TX
Devon Energy • WY
Dunkin & Bush • WA, UT, CA
Flaggers, Inc • WA
Foushee • WA
Fred Shearer • OR
Haskell • WA
HHMI Janelia Research Campus • VA
Horizon Lines • WA
Hudson Bay • WA
Kimberly Clark • WA
Longview Fibre • WA
Latshaw Drilling • TX
Mallory Safety • WA
McDougal • WA
Mortenson • CA
Mowat • WA, OR
Oldcastle • WA
PCL • WA
Sandia Military Base • NM
Schildberg Construction • IA
Seattle City Light • WA
Shell • WA
Simpson • WA
Skanska • WA
Snyder • WA, OR
Stafford Suites • WA
Tesoro • WA
Toyota • OR
US Oil • WA
Wheatland Villlage • WA
ORGANIZATIONS
--------------------
TX • International Drillers Association
WA • Associated General Contractors of WA
WA • American Society of Safety Engineers
WA • City of Bellingham
WA • City of Renton
WA • Governor's Safety and Health Conference
WA • Sheet Metal and Air Conditioning Contractor's National Association
WA • Seattle Vicinity Safety Council
WA • Whatcom County
OR • Association of Western Pulp and Paper Workers
OR • Oregon OSHA Conference
WA • Sound Transit
MI • Upper Michigan Safety Conference
Jessi Thompson • Asst. Project Manager at D.E. Harvey Builders
Russ and Laurel's presentation was definitely one to remember. Their presentation was about the life altering impact one safety "shortcut" can make and the repercussions from it. It gave over 500 workers a little glimpse of the personal hardships they go through on a daily basis, which really opened up the eyes of all the workers hearing the presentation. They also work very well with an interpreter and still managed to get the important safety message across to each person in the room. Russ and Laurel are genuine, honest people who share their story in order to help the future of others. It was a great pleasure to get to meet them and have them in Houston. We hope they come back soon!
Eric Jones • President/CEO, LEED GA at Foushee & Associates, Inc.
Russ and Laurel delivered a very important message (worker safety & personal responsibility) in a very straight forward and authentic manner. For our group, (commercial general contractor) it hit the mark as succinctly and powerfully as we could have hoped for.
Mark Johnnie • Vice President & Region Manager at Balfour Beatty Infrastructure Inc
Those of us working in the construction industry face risks to our health and safety each and every day. In most cases there are fantastic state of the art methods for mitigating the risks we all face except for one….our own personal decision to take an unnecessary risk. The reality of Russ's injury coupled with his frank and open discussion about why his accident occurred and how it has affected him is trumped only when his Wife Laurel talks about how Russ's injury has impacted their family. Russ and Laurel's message is eye opening, humbling, shocking, powerful, and life changing. Everyone should hear their message and everyone should want to know why Russ say's "you should immediately fire employees like me". Thank you Russ and Laurel for having the courage to share your story. It is extremely powerful!!
Kirk Welch • Safety/Compliance Manager at Toyota Logistics Services, Inc.
Russ and Laurel made their presentation to our group of drivers this week, and you could have heard a pin drop during the presentation. Their story is one that hits home, especially when your associates deal with risks everyday, and sometimes incorporate "shortcuts" to save them a few minutes. Their story presents a "wake up call", to take Safety seriously, for yourself, and your co-workers.

THANKS Russ & Laurel, for making us ALL think about our actions, everyday. It was great getting to know you!
Liza Mulkowsky • Director - Communications and Change Management at Genuine Parts Company
We have used Russ and Laurel as guest speakers for numerous safety and management leadership meetings around the United States. They are genuine, and deliver a powerful safety message with a unique combination of brutal honesty and approachable humor. Our audiences were so engrossed, you could hear a pin drop in the room. No matter the safety warning, no one thinks something can happen to you. Russ and Laurel's presentation puts a REAL face and family to what can happen when you take risks on a construction site. I would highly recommend them for your next meeting or safety event. I am honored to have worked with them and will never forget their story.
Mark Preusse • EH&S Director at Balfour Beatty Infrastructure Inc.
A sincere and heartfelt thanks to Russ and Laurel for sharing their story with our group. I've never seen so many people (80+) completely absorbed and focused on every word. After hearing how one bad decision changed the lives of an entire family, I knew that coming to terms with it must have been extremely difficult. But to find the courage to share that tragedy for the sake of other people, is nothing short of extraordinary. Thank you Russ and thank you Laurel for making a huge impact on all of us! You are highly recommended.
Stephen Seger • Safety Manager at Foushee & Associates, Inc.
Russ and Laurel are great people with a touching personal story to tell. they are high on my list to motivate the workforce to be safe at all times.
Mandi Kime • Director of Safety at Associated General Contractors of WA
WOW! I wish I had adequate words for the impact Laurel and Russ have had on me professionally and personally. Their story is both heart wrenching and inspiring.

My biggest take-away from my first time hearing their message is simple, CHOICE. Choices lead us down a path to different outcomes, whether it is in safety or other areas of responsibility. I am blown away by the bravery it takes for them to share their painful story, for Russ to continually accept responsibility for his outcome, and for them to challenge others to make their choices carefully.

Their mission is so important: inspire every person to make the RIGHT choice when it comes to their personal safety. To take ownership in their own life, their own safety. Russ and Laurel are not victims, and they do not sing a "poor me" song, rather they inspire you, and show you that life is PRECIOUS and worth making the right choices for. I have heard them speak many times now, and the experience is every bit as impactful every time. It is not a canned speech or glossy presentation. It is two real human beings talking to you about their very REAL situation. They aren't bashful, they answer tough questions, and they share tough answers.

It has been my privilege to get to know them personally and see that they are every bit as inspiring and wonderful in real life as they are on a stage.

I HIGHLY recommend having them speak to your audience about safety.
Ray Pierce • Corporate Safety Director at Haskell Corporation
Laurel and Russ Youngstrom collaborated with me to produce a safety video focusing on personal accountability in safety. Laurel is a one of a kind person who you have to meet to understand. I am very happy to know that a person such as her is in this world.
Kenny Boggs, CSP • EHS Manager, Balfour Beatty Infrastructure, Southeast
Laurel and Russ provided an extremely impactful presentation to our workers. Their experience hit home with not only myself, but our industry and people. We feel it had a great impact on our workers to encourage them to work safely. They are great people that we plan on using again in the future.
BOOKING INQUIRIES and other questions for us
Fill out the form below OR call us at 425-306-3887. We look forward to talking with you.